Save the Date for 2017
October 20-21, 2017
See You There
The Focus is on Your Business Growth

Plan on two days packed with great information you can use to start, grow or streamline your business.

Learn new ideas and techniques from experienced online sellers

Networking with like minded online sellers to learn current strategies that work

Meet experts and mentors and peers face to face

Get focused on your e-commerce strategies and goals – analyze, access and implement

Peer to peer growth and productivity

Sponsor the event and find new clients
Top-Notch Attendees
Attendees will range from those operating million dollar e-commerce businesses to those just getting started. The wealth of experience, knowledge and enthusiasm will be mind blowing. Whether you are a savvy eCommerce professional or an eCommerce "newbie" you will have the opportunity to share your best tips and tricks, challenges and successes and learn from each other as well as from the professional speakers and sponsors.
Accomplished Speakers
You'll hear from speakers with proven track records and having real-world case studies.We have pros from the e-commerce world who have grown world class businesses.
Chris Green
Chris Green has been immersed in the Amazon ecosystem for the past decade. From selling physical products sourced through Retail and Online Arbitrage, to providing sourcing software to other third party Amazon sellers. Along the way he has explored many other ways to make money with Amazon including self-published books with CreateSpace, eBooks with Kindle, and print-on-demand t-shirts with Merch By Amazon. He's made a name for himself by helping other people learn and leverage the various Amazon platforms.
John Lawson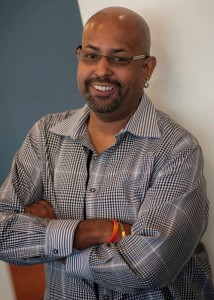 Author of "

Kick-Ass Social Commerce for e-Preneurs

" published by Ben Bella Books, CEO of 3rd Power Outlet (an online clothing retailer that has executed more than 35,000 online transactions resulting in nearly $30 million dollars in sales), founder and Chief Consultant at ColderICE Media, eCommerce Coach, Trainer, Social Media Strategist and Evangelist and named by Small Biz Trends as a Small Business "Influencer" of the year.
Join Jason T. Smith and Nadene Shearstone as they share the world of Thrifty Business with Jay and Nay. Jason T. Smith has been thrifting his entire life and turned his passion into a full time career. Thrifting has opened the doors to speak all over the country, lobby Congress (twice), a TV show on the Spike network – Thrift Hunters and a new online show with his friend Nadene – Thrifty Business With Jay & Nay. Jason runs the hugely successful and popular fast growing Facebook group "The Thrifting Board" with 13,000 active members added in one year. You can find Jason leading thrifting classes all over the country or at a tiki bar drinking a fine rum cocktail. Nadene Shearstone is co-host of the successful weekly YouTube show Thrifty Business with Jay and Nay with her good friend Jason T. Smith, which celebrated its one-year anniversary in June, 2016. Get acquainted with their YouTube Channel, Thrifty Business with Jay & Nay.