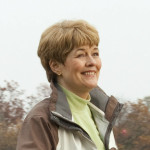 Kathy Terrill started selling online over 10 years ago to be able to stay home to care for relatives that were in failing health.
Kathy is a New York-based professional actress who has more than 25 years experience in brick-and-mortar retail and over 6 years as an on-air product presenter for QVC, the shopping channel. Kathy joined internet seller groups, and used what she learned in groups mixed with her retail and QVC experience to rapidly grow her online business!
Kathy is an Education Specialist trained by eBay. She is the founder of the popular Facebook groups eBay Stores Nothing But eBay Stores, eBay Selling Basics Nothing But Selling Basics, Online Selling Nothing But Online Selling and Etsy Shops Nothing But Etsy Shops.
She is an in demand speaker for eCommerce events and a regular guest expert on the eBay Radio Show.

Kathy focuses on the business of selling with her hit selling guides and online trainings. She does one on one business consultations with her VIP private clients to maximize and craft their online growth.
You can read Kathy's effective sales tips and shop her power packer guides and trainings on her popular website  www.Ilovetobeselling.com. Kathy gives sellers practical killer tips to have the online business of their dreams!